MID-CENTURY MODERN FURNITURE AND
LIGHTING RENTALS

Mid-century modern furniture rentals are scarce and expensive. We've decided to change that. Now not only are all of our thoughtfully curated design collections for purchase, but also available as rentals.  Click here to check out what we have to offer.  
If you find yourself temporarily relocated for work and surrounded by frumpy furniture, we're here to help! If you rent our pieces you can quickly be surrounded by the kind of high style you prefer.

If you're staging a home and need to make it look its best, we're here to help! With styles ranging from traditional to contemporary, with an emphasis on mid-century modern, we can help prospective buyers really see themselves living in that space.

If you're a photographer setting up a shoot, we can help with that too! With tons of eye catching pieces to choose from you're sure to find just the right pieces to really make your photos pop.
All rentals are in showroom condition.
Rental rates:
1 week: 30% of the listed price

6 months: 50% of the listed price

12 months: 80% of the listed price
Adjustments can be made in the rates if the terms of the lease need to be extended; partial rebates may be issued if the lease needs to be cut short. Buyouts at the end of the rental period will be negotiated but are based off of the price of the piece at the time of lease.
All funds must be paid up-front at the time of rental.
Additional Fees:
For rentals within 20 miles of New York City a $250 flat-rate round-trip shipping fee will be charged. For rentals outside of the 20 mile radius a freight quote must be obtained for outbound rentals, and a moving company quote for returning pieces.  

A 10% damage waiver will be applied unless you can provide documentation that France & Son is an included party on your homeowner's insurance.  

Appropriate taxes may apply.  

Pieces can be swapped out at any time during the lease for a $125 fee plus the cost of delivery each time.  
For more details or to arrange a rental contact Customer Service at cs@franceandson.com or call 631-270-4560.
Contact Us Today
Call
1-631-270-4560
Email
cs@Franceandson.com
Hours
9am - 6pm EST
Mon. to Fri.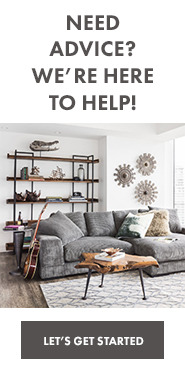 Contact Information
Number: 631 270 4561
Email: cs@franceandson.com
Location: 122 W 18th St, New York, NY 10011